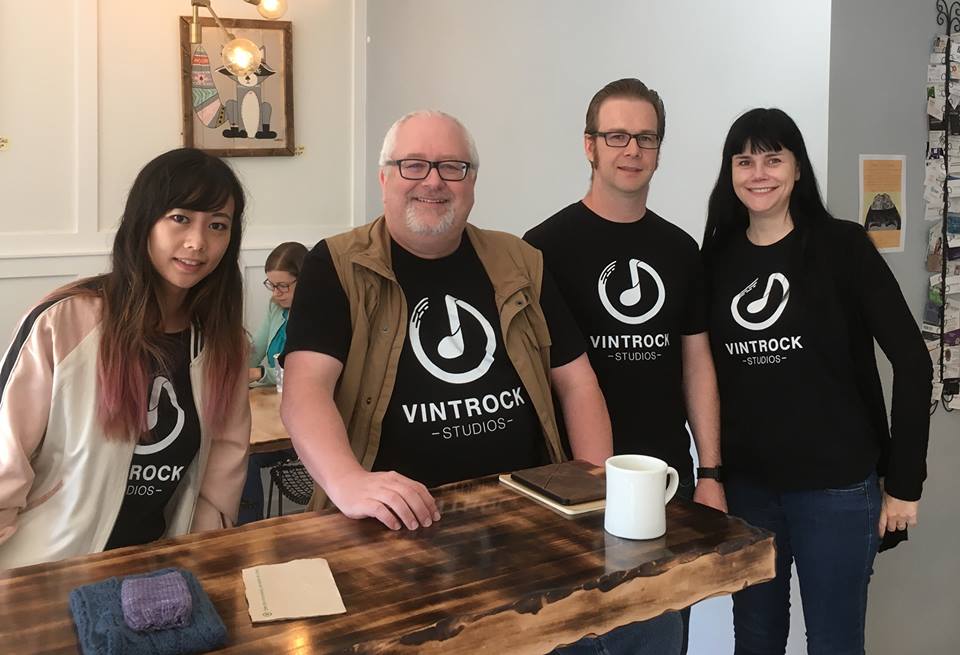 The Vintrock team is a blend of passionate people with diverse backgrounds and experiences.

Geoff Kratz
Geoff is our Lead Game Builder and co-founder. He has years of experience building complex systems, ranging from interactive apps on mobile devices, to large multi-server transaction processing clusters. When he isn't designing and building software, he is building tiny towers, sprawling cities and doing battle with Sith and orcs.

Jonathan Kohl
Jonathan is our Product Manager and co-founder.  He has deep experience in the software industry as a techie, management consultant, author and speaker. When he isn't helping the team develop great products, he spends time levelling alts in his favorite MMO.

Tracy Lewis
Tracy is our Quality Assurance Analyst. She is a top-tier tester specializing in mobile experiences. When she isn't logging bugs she is an avid knitter and cheers on her YouTuber son who has his own gaming channel.

Joanne Leung
Joanne is our Illustrator and Game Designer. She is an experienced designer and illustrator in both corporate and entertainment environments. When she isn't creating new artwork or working on game mechanics, she is playing games and listening to podcasts.